ZONE BY ZONE SUMMARY – THURSDAY, JULY 1
An upper trough and a cold front will help to develop strong to severe thunderstorms from this afternoon into this evening.  The Storm Prediction Center has placed much of Central and Eastern Virginia, and the Delmarva Peninsula in a SLIGHT RISK (Level 2 out of 5) for severe weather on Thursday.   A MARGINAL RISK (Level 1 out of 5) covers areas outside of the "Slight" risk.
There are two main concerns. First, there will be plenty of shear around the upper trough.  Any one of these storms that develops could produce damaging wind gusts and an isolated tornado.  The other concern is very, heavy rain.  Precipitable water values (measuring the moisture in the atmosphere) ranges 2 to 3 inches.  With so much humidity, flash flooding is a concern as some areas could see more than 3 inches of rain. This may lead to low-lying and poor drainage flooding, along with rising creeks and streams overflowing onto roads and bridges.
Thunderstorms will begin to fire along the Blue Ridge as early as 1:00 p.m. this afternoon.  As these storms develop, expect frequent lightning, gusty winds, and the potential for an isolated tornado.  The environment ahead of these storms is very juicy and we expect thunderstorms to rapidly develop and slowly move toward the east.
By late afternoon (between 5:00 p.m. to 7:00 p.m.) models are showing one or two lines of severe thunderstorms across the Virginia Piedmont, moving across the Interstate 95 corridor.  As these thunderstorms enter a much more favorable environment with shear present, isolated tornadoes will be possible, along with damaging wind gusts, and very heavy rainfall. 1 to 2 inches of rain per hour will be possible for locations across Central and Eastern Virginia.
By late this evening, severe thunderstorms will still be possible across Eastern Virginia, the main focus will turn to flash flooding.  The latest model guidance does not paint a pretty picture at all across Hampton Roads and portions of Southern Virginia, with several hours of very heavy rainfall.  Some models are showing more than 3 inches of rain.  This is a lot of rain in a short amount of time and will likely lead to flash flooding.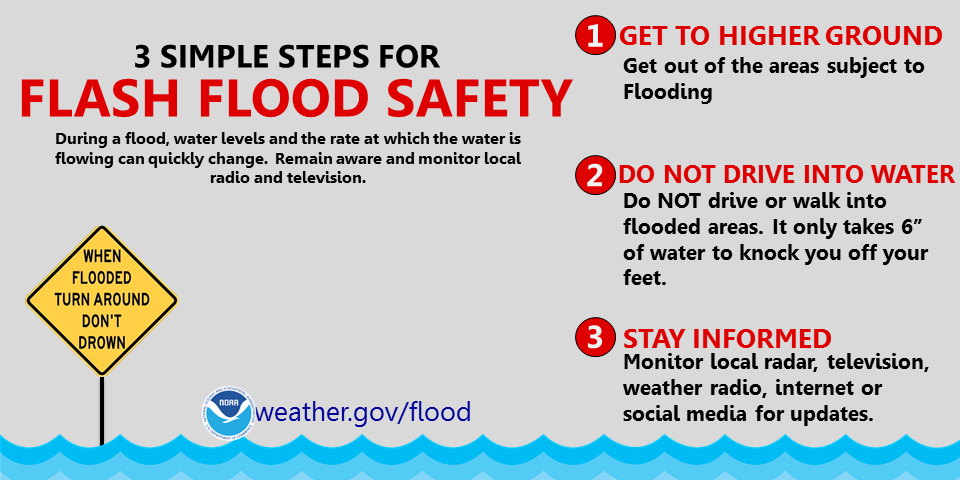 It's very important to remember that six inches of water can knock you off your feet.  It only takes one to two feet of water to reach the bottom of car doors on smaller vehicles.  Two feet of rushing water can easily carry most vehicles.  When you see a road that's flooded, TURN AROUND, DON'T DROWN.